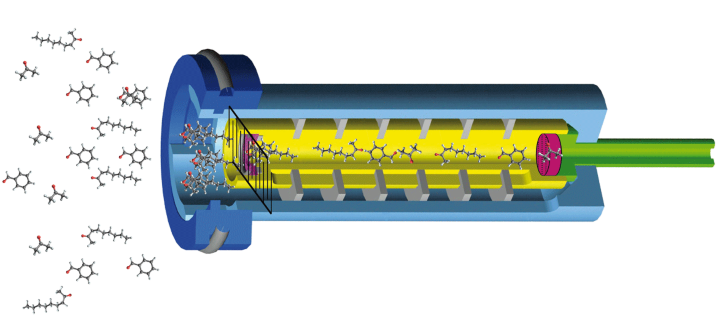 (Image source: Wikimedia Commons)
Ion Mobility Spectrometry (IMS) is a growing field that has provided key insights into the conformation of molecular ions and when coupled with photexcitation can provide isomer and conformer specific information on the photodynamics of large molecular assemblies previously inaccessible. Successful IMS apparatus involves a range of experimental methods, including ion optics, radiofrequency ion traps and ion guides, gas dynamics and mass spectrometry. This issue provides a forum for disseminating further aspects of the techniques and instrumentation that have made IMS such an important technique for understanding the structure and dynamics of large molecular ions.
Topics of interest include but are not limited to:
• General ion mobility spectrometry
• Ion sources and ion beam manipulation
• Advances in data analysis
• Cryogenic ion mobility spectrometry
Lead Guest editor
Robert E. Continetti, University of California, USA
rcontinetti@ucsd.edu
Guest Editor
Evan J. Bieske, University of Melbourne, Australia
evanjb@unimelb.edu.au
Submission Information
Please note during the submission process, choose the relevant topical issue under the Additional Information section when asked "Are you submitting to a Thematic Series?". The topical issue is available as "Ion Mobility Spectrometry".
For more information, please contact the Guest Editors listed above.
Submission deadline
30 June 2023